Financial Services
At BSV Financial Services we'll treat you like our neighbor, not a number. You deserve a level of personal attention that big brokerage firms just can't give. We offer access to the same investment and brokerage services as large brokerage firms, but with a personal touch that always puts your questions and best interests first.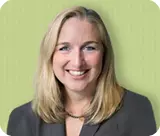 Meet Amy Grieves, CFP®
Working toward financial goals like retirement, funds for college education or even a new home is easier if you have a path to follow. Amy, who holds the CERTIFIED FINANCIAL PLANNER™ Professional and Chartered Financial Consultant designations, specializes in helping people use the money they have effectively and efficiently.
By using her skills, knowledge and experience, she develops financial strategies with diverse investment options that line up with each client's objectives. Whether you're looking for new ways to save or investment opportunities, Amy can point the way. She genuinely enjoys helping people and listens to her clients to help them plan for the future and protect their loved ones.
Full service Financial planning
Including:
Tax deferred investing1
IRA Rollovers
College fund planning
Retirement planning
Asset allocation strategies
Systematic investing2
Contact BSV for a free, no – obligation consultation. We'll start by reviewing your financial goals and then implementing a strategy to help you achieve them. You will receive relevant information and straightforward answers, so you can make the decisions that will shape your financial future.
Already an investment customer with us?
If so
click here
to access your account(s) on Pershing's secure server.
NOT A DEPOSIT
NOT FDIC INSURED
NOT INSURED BY ANY FEDERAL GOVERNMENT AGENCY
NOT GUARANTEED BY THE BANK
MAY GO DOWN IN VALUE
1We do not provide tax advice. Consult your tax advisor.
2Systematic investing is a method of controlling risk. It does not assure a profit or the avoidance of loss